What is a Story?

A story can be defined as a narrative account of a real or imagined event. In this context, a story has a definite structure of narrative which includes a sense of completeness. Through a sharing of experience, people use stories to pass on accumulated wisdom, beliefs, and values. Through stories the teller has the opportunity to explain how things are, why they are, and describe their own role and purpose. Stories can be viewed as the building blocks of knowledge and the foundation of memory and learning. Stories connect people with their humanness and link past, present, and future by teaching them to anticipate the possible consequences of their actions. Within nursing, stories function to express experiences, feelings, thoughts and solutions to issues, communications and relationships within the nurse-client and multidisciplinary team contexts. Storytelling reveals the essence of who the teller is. They are a prime vehicle for assessing and interpreting events, experiences, and concepts from minute day to day activity to the deeper meaning of the human condition. Story telling is an intrinsic and basic form of human communication. More than any other form of communication, the telling of stories is an integral and essential part of the human condition.

Nurses are visible story tellers in a number of different contexts. There are stories about providing care in a resource - taxed health care environment. There are heroic war nurse stories, and ghost stories from nurses working hospital graveyard shifts. Nurses share their tales about learning about nursing informatics, and about why they became a nurse in the first place. There are interesting stories written in response to films and documentaries about nursing's unique essence, responsibilities and heartbreaks. There are even a call for stories regarding September 11th, 2001 and the effect it had on nurses.



Cyber - Networking - The ANIA (American Nursing Informatics Association) frequently receives queries from individuals interested in or considering a move into the field of nursing informatics. They have asked for individuals to share "How I Got into Nursing Informatics" stories as a means of support for those interested in the specialty. Links to those stories as they arrive are available from this page. These nurses use a matter-of-fact sort of voice to chronologically recount the experiences and steps they took to become leaders in nursing informatics in education and in practice.



Nurses' Stories about Male Circumcision - The stories told on this site reflect warnings, ancedotes, nursing knowledge and common sense regarding the controversial practice of newborn male circumcision. As one insightful nurse wrote, "So perhaps, based on what I have seen, the "problem" lies within the culture. It is a cultural norm to be male and circumcised. And many men, in my experience, perpetuate this "need" to circumcise. Many men will tell you that they do not remember the circumcision, have no long term residual effects, and would hardly admit to having a "mutilated" penis just because they do not have their foreskin!"



Nurses' Stories: Beyond the Cap - A bid for stories from nurses was posted on this site to elicit contributions to an anthology of stories for a book of the same title. "Nurses' stories are about the connectedness of human beings and the triumph of spirit. They are about the emergence of the sacred in everyday encounters. Nurses develop unique healing relationships with their patients, family members and students. This connection can have a profound influence on both parties and its influence often spills over into other aspects of their lives: many times changing it. It is the intention of this book project / website is to capture these stories through firsthand experiences and to share their healing impact and inspiration."



The Nurses' Experience of Gallipoli - For Australians, the image usually associated with 25 April, 1915 is that of Australian soldiers charging bravely up the steep and barren slopes of Gallipoli. Less appreciated is the picture of an Australian nurse on that same day attending to hundreds of battered and bleeding men on the decks and in the confined wards of a hospital ship. Wounded men were ferried out to the Gascon lying off Anzac Cove. These stories are told in brief snatches, from a heroic and inspired stance, speaking of courage, horror and the need to deal with the death and pain with caring nurturance and steadfastness.



Patient-Nurse Connections - Stories, poems, thoughts and letters from patients and nurses who have touched each others lives in special ways. These stories, housed on a site by nurse Christy Jones, entitled "Nurses are Angels" ring with that declaration - they express how nurses have touched the lives of patients as if they were ministering angels.






Stories about Nursing Home Care - The stories on this site reflect activist concerns and experiences in dealing with the stringent conditions of home based health care in the state of California, USA. "The stories and experiences of people working, living, and visiting loved ones in nursing homes are what demands our attention to the level of care and commitment we're fighting for. That's why we've provided a forum for folks to speakout." These stories speak of hard work, long hours, poor working conditions, and the effort to give quality health care in an oppressive context.



Xplore Nursing Stories - A generous collection of stories from nurses in all areas of practice. The format is standardized, which leads the nurses to answer the following questions to guide their stories: a) Why did you decide to become a nurse? b) What is your work schedule? c) What is your typical day like? d) What do you love most about your job? Most stories are augmented with a photograph of the story teller. The tone of these stories is informational, a bit casual and factual, with the intent of informing people about the nature of nursing practice and the allure of nursing as a career.



Hospital Ghost Stories - Only a small handful of stories are offered on this site so far, but the content shows a whole different lens for nursing experience. I myself have chatted with RNs on shift about their experiences of ghosts within the hospital we worked at. It stands to reason that a hospital could well be the last place a soul experienced before transitioning to the next realm. Perhaps some are not aware that it is time to move on. "One long twelve hour shift of listening to co-worker's personal stories in which they saw, or believe they saw ghosts roaming the corridors and haunting certain rooms of a small hospital in New York State was enough for the authors to realize that this is a common phenomena in the medical field."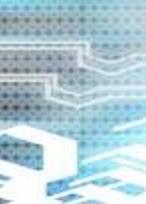 Stories in response to "Nurses" - "Nurses" a 4 pt documentary broadcast on ABC TV showed that Nurses are unsung heroes -each with a strong and valuable story to tell.. "Nurses was filmed by four nurses and their friends at The Alfred hospital in Melbourne to capture the real life drama of nursing from a very different perspective....their own. It "is a rare experience in television - reality TV that is real," says Ivo Burum, the series and executive producer of Nurses. Working in Trauma, Oncology, the operating Theatre and the Homeless Psych Unit, Nurses is driven by real events and the stories that unfold provide a rare glimpse into a world we usually only see as patients." Clips of the four episodes are available on the site in Real or Quicktime formats. The response stories are written in a "guestbook" fashion, with feedback on the program and personal recounts of nursing experiences and realities.



Nurses Tell Their Stories - Ball State University presents a colourful and enlightening site for nursing stories from a number of aspects of practice. The focus is on the nurses' role, education, a typical Day, personal remarks, and photographs. The voices expressed speak of pride, satisfaction, mobility and dedication to the art and science of nursing in many different contexts. Flash movie based.



What's Your Story? - This site does not offer actual stories by nurses, but it does offer a powerful call to nurses to write down, verbalize or otherwise share their stories with others. Written by the Sherry Fox, President of the AANN, the American Association of Neuroscience Nurses, the message of this article tells nurses that "Clinical storytelling is powerful!" Spurred by the tradegy of September 11, 2001, Fox's call to story telling encourages nurses to "think about your experiences as a neuroscience nurse and how you communicate the lessons you have learned. Think about your own legacy of excellence and the collective legacy of neuroscience nursing."