One look at any health related book catalog will reveal that there are many nurse authors who publish books including text books, hard copy journals, course syllabi and the like. This section is intended to look at the world of online nurse authors, published contributors to the foundation of cyberspace and avid participants of cyberculture. .

Writing for the web often requires a different approach to working with words, page layout, headlines and illustrations. Readers to a site can range from interested health consumers to peer professionals - the writing style should be usable to all visitors. "Writing for the Web is very different from writing for print:


79% of users scan the page instead of reading word-for-word
Reading from computer screens is 25% slower than from paper
Web content should have 50% of the word count of its paper equivalent" (Neilsen, 1994).
"Writing everyday documents that are destined to be read on-screen and not printed out means different words and organization than the same ideas written to be printed out on paper. You can't take what you wrote for paper, paste it into an HTML editor, mark it up with a few tags and call it an on-screen document. You need to write specifically for the screen if you want to take best advantage of the medium. Early television was a camera pointed at a radio announcer reading the same news as on radio. We don't do that anymore. Early web was taking word processing and putting it up as a long scrolling page. We won't be doing that in the future, either" (Bricklin, 1998).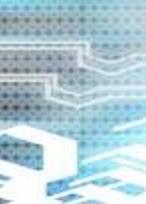 NurseQuest® Insights - Newsletter written for Nurse Leaders. An example of the content: "Where would you rate yourself on the leadership scale of 1-10…10 is a Stephen Covey and 0 is a Murphy of Murphy's Law fame? You recall Murphy…the leader who says, "Anything that can go wrong, will go wrong,"…and is a prophet! After you decide where you fall, commit to take action and add value to your leadership within the next twelve months.





Free Newsletter Service - Newsletter service available to nurse authors from NursingHands.com/NurseWeek.com. "TrueAllegiance is a free service provided by NursingHands. It is the ultimate way to keep in touch with all your website users. Maintaining a newsletter, and sending out correspondences with those who use your website is the #1 way to increase your website traffic."





ONLINE Nursing Editors™ - From Nurse Author & Editor Publication provides direct e-mail links to over 200 nursing journal and book editors with direct, "one-click" links to many author guideline pages. "Use of this page is restricted to Registered Nurses who are potential or experienced nurse authors, editors, and reviewers who would like to contact a few, select, individual editors one at a time by sending e-mail directly from this page regarding a manuscript they would like to publish."



Hall Johnson Consulting - Suzanne Hall Johnson, nurse author and editor heads Hall Johnson Consulting and publishes Nurse Author & Editor™, sponsors the ONLINE Nursing Editors' Web page (tm), provides nursing audiotape courses and seminars for nursing leaders including the Demystifying Publishing course, and provides leading editing and graphic services for nursing publishers, editors, and authors.



NYSNA Continuing Education Online - Nurse authors wanted for online course development. "Share your current clinical and professional nursing knowledge with nurse colleagues by submitting a manuscript for development into a continuing education online course. As an approved provider of continuing education by the American Nurses Credentialing Center, submissions to the NYS Nurses Association must meet established criteria. NYSNA has qualified nurse educators and content experts who can work with you to turn your manuscript into a high-quality online course."



RnCeus Interactive LLC - More nurse authors wanted for online course development. "It is the goal of RnCeus Interactive to advance the practice of nursing by presenting clinically relevant learning modules enriched by multimedia and interactivity. Submissions must relate to the scientific knowledge or technical skills required to provide direct or indirect patient care. We encourage the publication of innovations and trends in patient care. The submissions must provide educational content above that which is required for licensure."



Pat Carroll.net - Pat Carroll is both a registered nurse and registered respiratory therapist. She has twenty-five years of clinical experience as an RRT and RN in adult, pediatric, and neonatal critical care; med-surg; general and high-tech home care; and emergency care. She has most recently spent 12 years as an ER nurse; now she is shifting her focus to starting a free health clinic in the homeless shelter in her community. Pat has published more than 100 articles in the professional literature. She has won ten writing awards for her work. Her first book, the Surgical Nurse's Managed Care Manual won the prestigious AJN Book of the Year award in 1999. She has been a respected columnist at www.nurses.com. She has also written for the consumer press and is a lead writer for the innovative, self-care focused consumer web site LifeMasters Online. She is currently a columnist for Best Practices in Emergency Services


---
References

Bricklin, D. (1998). How to write everyday documents for the new Web medium
http://www.gooddocuments.com/homepage/about.htm

Neilsen, J. (1994). Writing for the web. Sun Microsystems
http://www.sun.com/980713/webwriting/